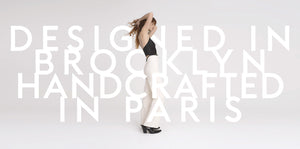 Slow & conscious fashion
Our principles
One of our main concerns has always been to create clothing that is aligned with the ethical and environmental challenges we are facing as humans.
To achieve this we have established some principles that we operate on.
We create timeless pieces that don't follow fashion trends. We want our pieces to remain desirable over the years. We only use high-quality materials that will age well and are made to last.